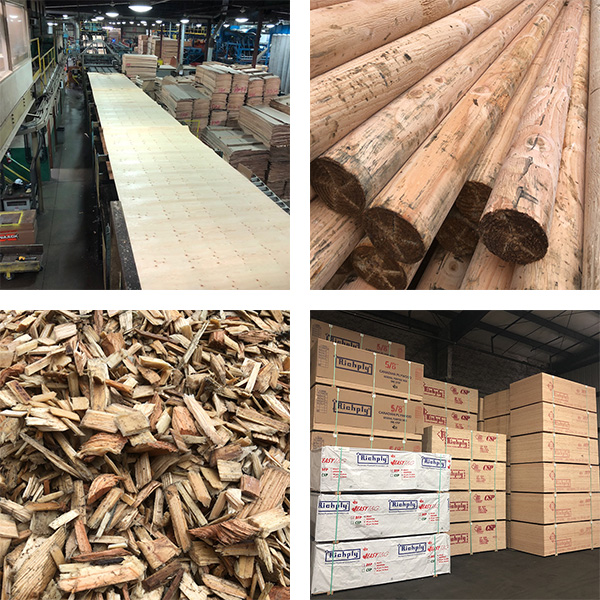 Environmental policies and regulations are having an increasingly significant influence on the use of wood, not only because of wood's suitability for construction but also because of its strong green credentials – it is renewable, has low embodied carbon, and constitutes a carbon store. There is global concern with respect to illegally harvested timber and products derived from illegal timber. This has led to the development of regulations such as the Lacey Act in the USA or the European Union's Timber Regulation (EUTR) which require operators placing wood products in the market to perform due diligence on its legal origin.
In response to the rising global demand for proof of legal and sustainable sources of wood products, Richply has pledged to:
comply with all laws and regulations, monitoring, and enforcement within the legislative framework of BC and Canada to achieve sustainable forest management outcomes;
maintain a voluntary forest certification audited by an independent accredited third-party; and
utilize our resources responsibly and take ongoing steps to reduce our impact on the environment.
Strict forest governance complemented by voluntary forest certification ensures Richply products originate from well-managed non-controversial sources that are harvested responsibly, sustainably, and in accordance with all applicable legal requirements.
As part of Richply's ongoing commitment to reduce our impact on the environment, we have achieved a 100% utilization rate of our wood fibre into useful products:
50%
Veneer + Plywood
Half of our fibre becomes veneer that is pressed into value-added plywood.
35%
Chips
Wood chips are sold as raw material for the pulp & paper industry.
5%
Peeler Cores
Log cores are sold for use in agriculture and landscaping.
10%
Sawdust + Bark
Sawdust/bark are recovered and used to generate energy to heat and power our operations in place of fossil fuels.
= 100% Fibre Utilization
In 2008, Richply also invested heavily in the installation of a new three-stage electrostatic precipitator which significantly reduced our mill's consumption of natural gas and effectively removed more than 99% of particulate matter from our emissions. Not only did this project reduce our mill's energy cost and carbon footprint, but it also contributed greatly to improved air quality in our community.