About Us
- Our History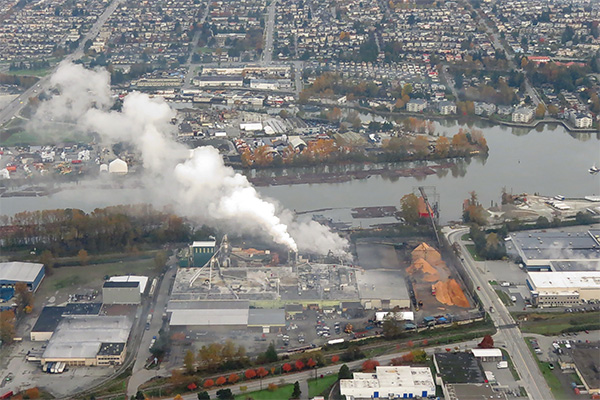 In 1956, 300 men shared a dream: self-sufficiency through their own hard work. They purchased a large tract of farmland on the banks of British Columbia's Fraser River, where logs from one of the world's most prolific coniferous forests could arrive by tow and be lifted onshore to a massive manufacturing plant. The product was plywood. And the dream came true. RICHMOND PLYWOOD CORPORATION LIMITED (Richply®) has become a highly successful and enduring plywood producing cooperative.
The dream took careful planning, as well as industry experts at the helm. The corporation hired a non-shareholder management team of seasoned professionals to work in tandem with a board of directors who oversee the interests of the company. The result? A winning combination that has steered Richply into position as the only surviving coastal plywood mill; with the closure, acquisition, or relocation of the other plants to the interior.
More than 60 years later, Richply is not only surviving, but thriving; employing over 400 people including 265 shareholders who work in production. Ongoing investments in plant and process, together with reliable management, product quality and flexibility continue to secure Richply's success in the plywood industry.
At Richply, we stand behind our products, and we stand at the forefront of an industry that takes pride in turning B.C. wood into the original engineered wood product; high quality, world renowned Canadian plywood.